Our company was founded in 1998, and is headquartered in Little Rock, Arkansas to serve the worldwide transportation needs of its customer base. We started as a local cartage company and throughout the years have expanded to serve nationwide as well as worldwide. We serve these business markets by utilizing the best mode of transportation for each individual shipment.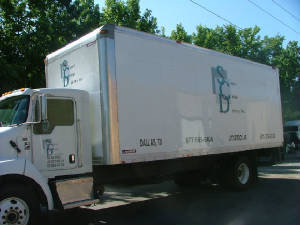 Same Day / Next Flight Out
Next Day / Second Day
Air Charter
Warehouse / Distribution - SQF CERTIFIED
Onboard Courier Service
Full Truck Load (FTL)
Less Than Truck Load (LTL) - LTL Logon
Local Cartage
Hot Shot Trucking
Logistic Services
International Services
Freight Brokerage Services - see TLC Freight Brokerage tab
Call for a Quote 501-375-2333 Toll Free 877-565-5406 or go to our Request Quote page.
Smart Choice Delivery, Inc. * 6005 Scott Hamilton * Little Rock * USA * 72209 Phone: 501-375-2333 (877) 565-5406 Fax: (501) 375-2375